Campervan huren in Australië – Gemakkelijke reisgids
Organiseer jouw Campervan Verhuur in Australië reis met onze gratis reis boeken van Travelwheels campervan verhuur.
 Campervan Huren in Australië – GRATIS reisgids
Plan jij een campervan reis in Australië en ben je op zoek naar advies?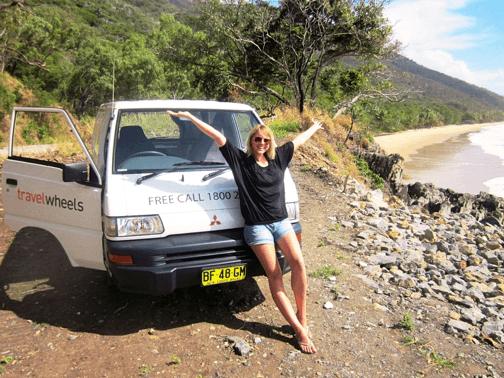 Travelwheels campervan huren – wij moedigen je aan om onze gratis reisgidsten te lezen om jouw reis te plannen! Deze reisgidsen geven je alle informatie die je nodig hebt om jouw reis te beginnen plannen. Voor meer informatie email Travelwheels door hier te klikken = [email protected]
Plan jouw Australië reis  – Info VOOR je vertrekt
Info voor je vertrek naar Australië – deze GRATIS gids geeft je meer achtergrond informatie over bijvoorbeeld de rij afstanden in Australië.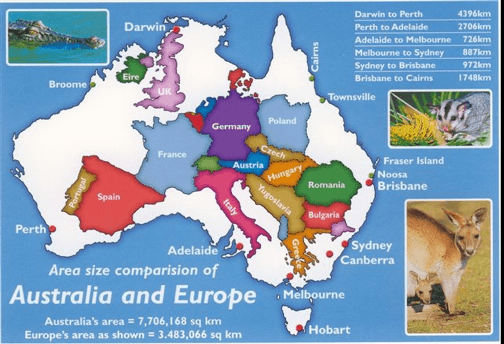 Een veelgestelde vraag bij Travelwheels bijvoorbeeld is; hoever is de reis van Sydney naar Cairns? En hoeveel dagen moeten we rekenen voor dewe reis? We list all the most popular campervan hire routes in Australia, and the minimum amount of days we recommend to holiday over these routes.
VOOR JE NAAR AUSTRALIË – KLIK HIER VOOR GRATIS GIDS
Plan jouw Australië reis – WAAR WIL JE HEENGAAN?
De tweede travelwheels reisplanner heet "Waar wil heengaan?" en helpt jou met het beantwoorden van jouw vragen zoals wanneer is het somer in Australië? Welk deel moeten we wanneer bezoeken?
We have different styles of campervan holidays for those of you that prefer hug the coastline, or maybe you prefer the rainforests, mountains, outback, etc?  The great thing about a campervan hire Australia holiday down under is you have the choice to experience some truly amazing places across this magical country.
WHERE DO YOU WANT TO GO? – Click here to read our free guide
Travelwheels campervan hire Australia guides to Aussie states
If this is your first trip to Australia, then these handy guides to the different states down under will come in handy. Each page also lists great things to do in each state which will make planning your trip less stressful. Click on map below for free guide to each Australian State
FREE AUSTRALIAN ROUTE PLANNERS & MAPS TRAVELWHEELS
These free campervan hire Australia trip planners for Australia from travelwheels are a brilliant way to help you map out your adventure down under. They have loads of great information such as where to see your first Kangaroo, Koala, Wombat, Penguin, Dolphin, Whale, Turtle, Platypus, Crocodile, and just about any other kind of Australian animal!
SYDNEY TO CAIRNS FREE ROUTE PLANNER TRAVELWHEELS
Sydney to Cairns free route planner from Travelwheels Campervan Hire Australia.  This is our most popular trip we offer and everyone loves the East Coast of Australia!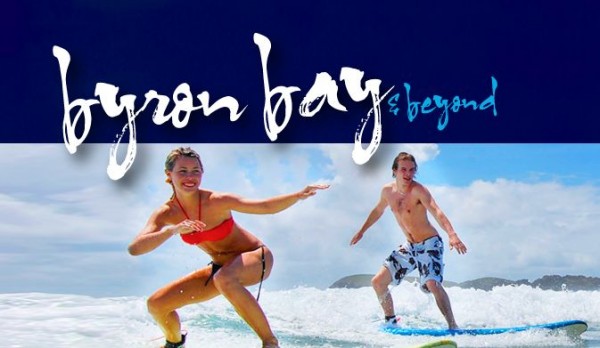 Click on the link before for Travelwheels Campervan Hire Australia free trip planner from Sydney to Cairns.  It has lots of advice on free places to camp, maps, great things to do and see on your campervan hire holiday.

CAIRNS TO SYDNEY FREE ROUTE PLANNER TRAVELWHEELS
Check out Travelwheels Campervan Hire Australia free Cairns to Sydney route planner which lists great places to visit on your first trip along the East Coast of Australia.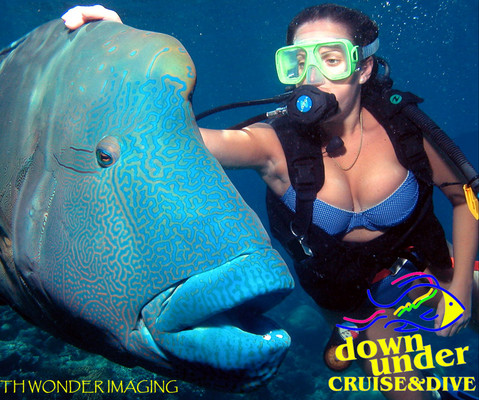 These Travelwheels Campervan Hire Australia trip planners have loads of useful information about places to visit on your campervan hire holiday from Cairns to Sydney. It includes places to visit and free things to do in each area whilst driving south to Sydney.

DRIVING SYDNEY TO JERVIS BAY SEE DOLPHINS TRAVELWHEELS CAMPERVANS
Driving Sydney to Jervis Bay see Dolphins with Travelwheels Campervan Hire Australia – This useful trip planner has driving directions from Sydney to Jervis Bay and cool stuff to do for free.
Plus information about Dolphin tours and the beach with the whitest sand in the world!
Click here for free driving Sydney to Jervis Bay trip planner
SYDNEY TO MELBOURNE FREE ROUTE PLANNER TRAVELWHEELS
Sydney to Melbourne free route planner from Travelwheels Campervan Hire Australia – very detailed road trip planner for people who want to hire a camper from Sydney and driving to Melbourne. Loads of great places to visit and plenty of free stuff to do to help you plan your campervan road trip
click here free Sydney to Melbourne road trip planner
TOWNSVILLE QUEENSLAND AND MAGNETIC ISLAND FOR KOALAS
Townsville Queensland and Magnetic Island for Koalas. TOWNSVILLE – Gateway to MAGNETIC ISLAND is a great place to chill out for a few days and take the ferry across to Magnetic Island which has the highest concentration of Koalas in Australia in the wild!  Travelwheels Campervan Hire Australia recommends stopping here for a few days on the way up to Cairns.
click here Magnetic Island (Townsville) & Koala information
Rain Forrest Walk in Queensland – well worth visiting…
Campervan Hire Australia plan your trip with travelwheels
Need help planning campervan hire Australia holiday or road trip in down under? Travelwheels campervan hire is a great place to ask all those questions about budget travel down under by camper!
Regardless if you are interested in renting one of our campervan hire Australia vehicles or maybe buying a used campervan in Sydney, then we have plenty of free advice and route planers for you in different languages. You can ask us further questions by emailing our friendly staff in Deutsch, Français or English below
Email ons
CAMPERVAN HIRE AUSTRALIA TRAVELWHEELS DEUTSCH & FRANCAIS
Travelwheels staff come from all over Europe and we speak German and French. You can email travelwheels campervans in Deutsch or Francais and our staff will be able to help you plan your campervan hire holiday to Australia.
Email ons